Good afternoon, everyone! The north entrance to the CHS parking lot will be under repair starting tomorrow (June 5th). Below is the procedure for Parent Pick-Up and Drop-Off as the north entrance to the parking lot will be closed until the repairs are complete.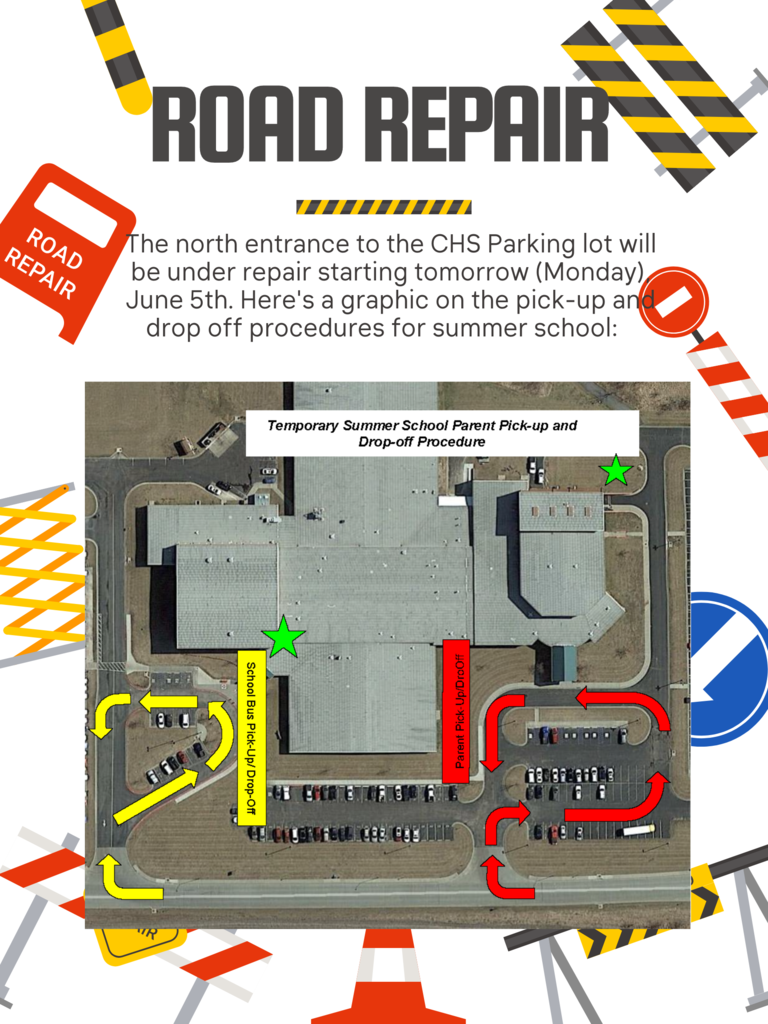 It's National Custodian Appreciation Day, and we'd like to give a huge shout-out to our custodians, who work hard everyday to keep our buildings clean for our students and staff. Thanks for all you do for Chillicothe R-II!!!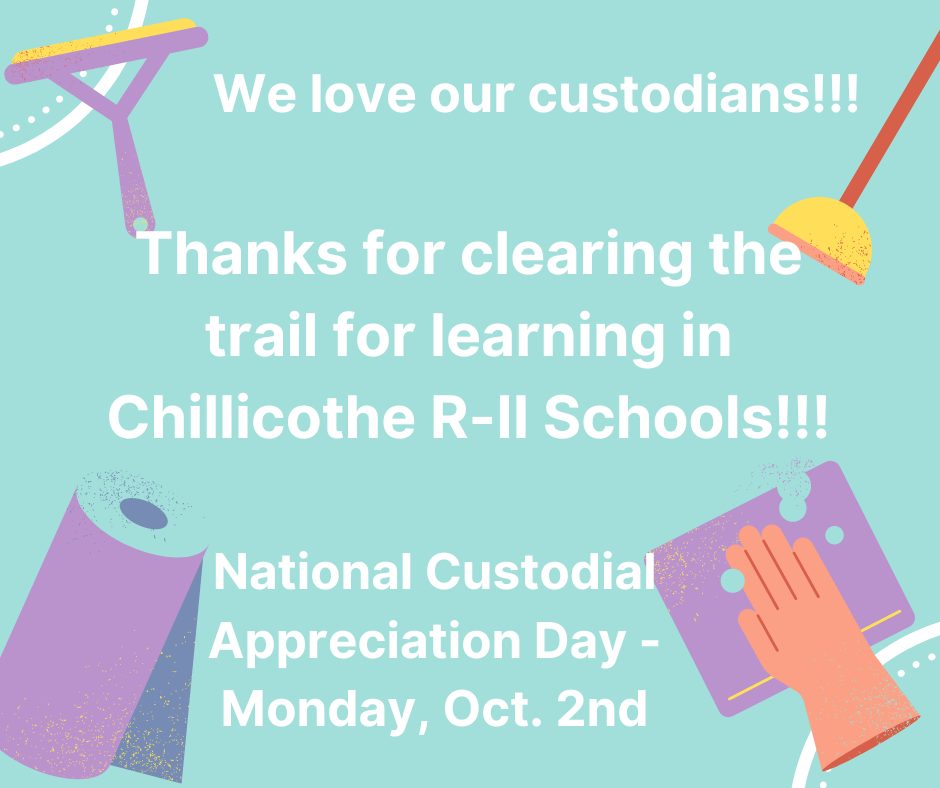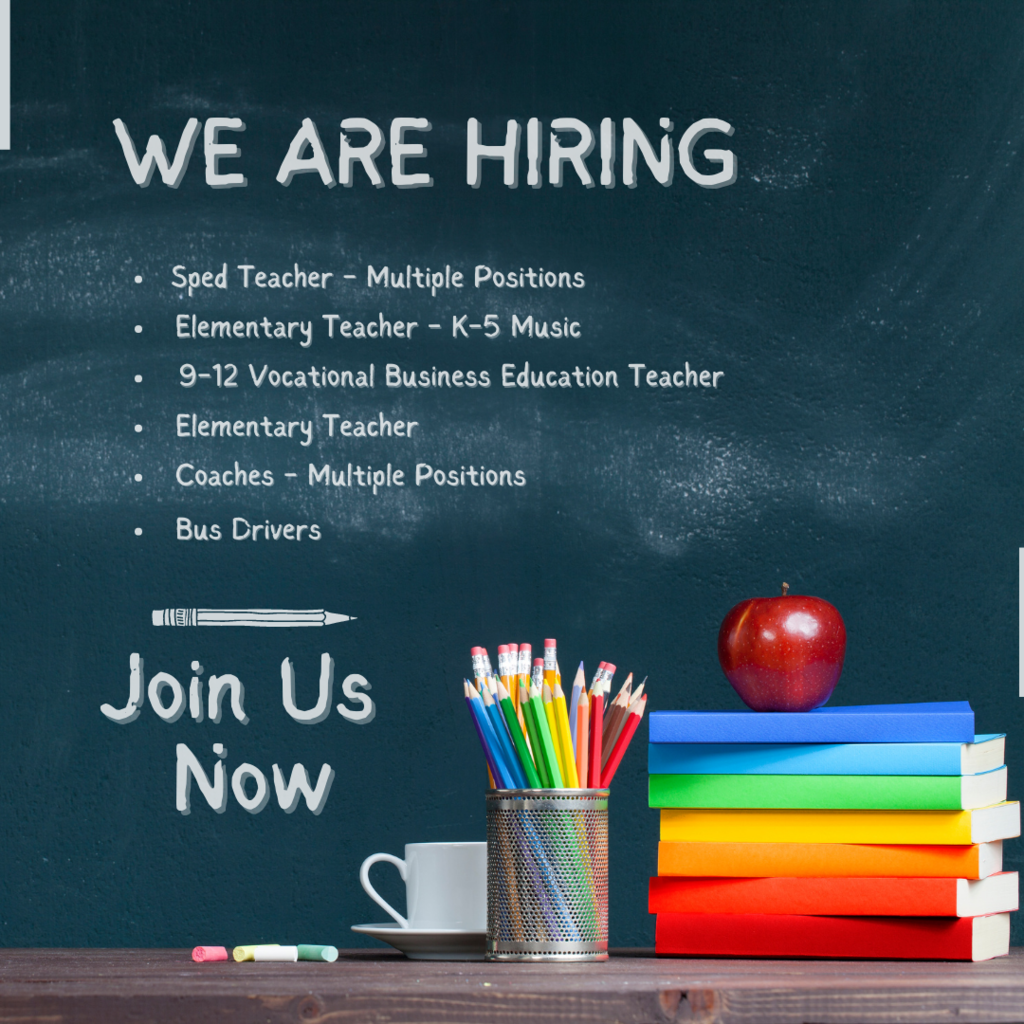 Just a friendly reminder that the Chillicothe R-II Administrative Offices and buildings will be closed and there will be no Summer School classes on Monday in observance of Memorial Day. Have a great weekend, everyone!
****2023 Summer UPDATED: Weights and Athletic Schedule****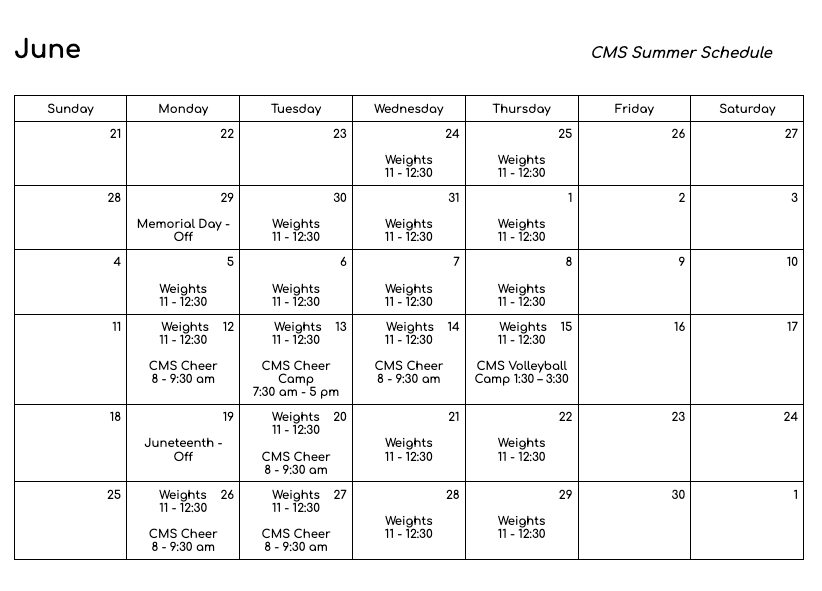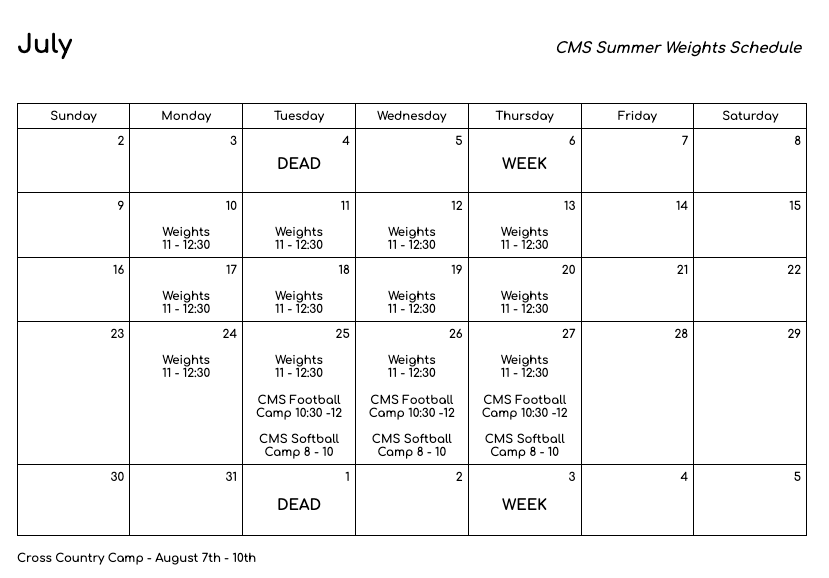 2023 CMS Weights and Fall Sport Schedule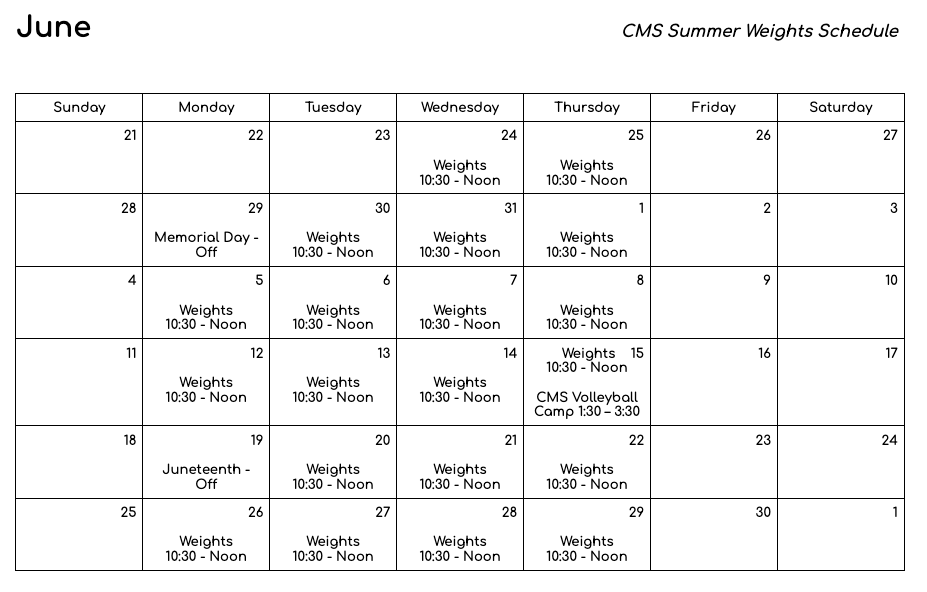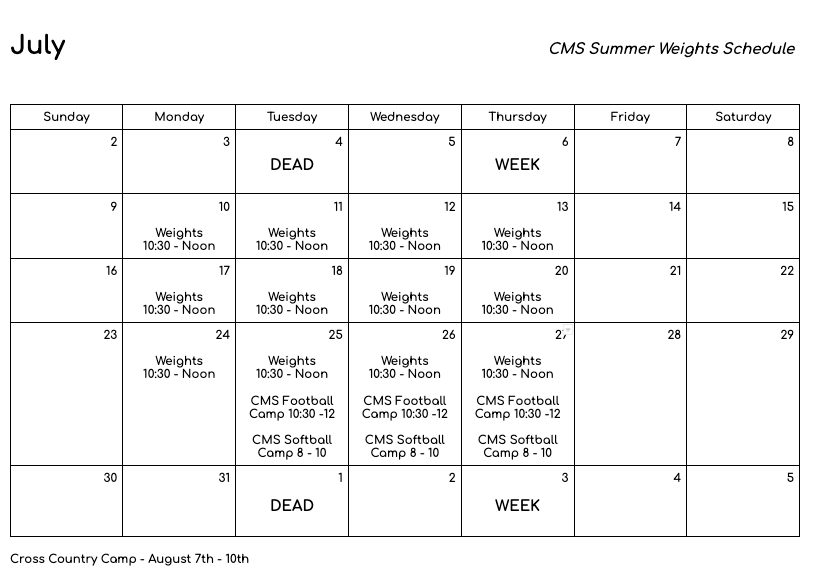 It's official! Congratulations to the graduating Class of 2023! You make us proud!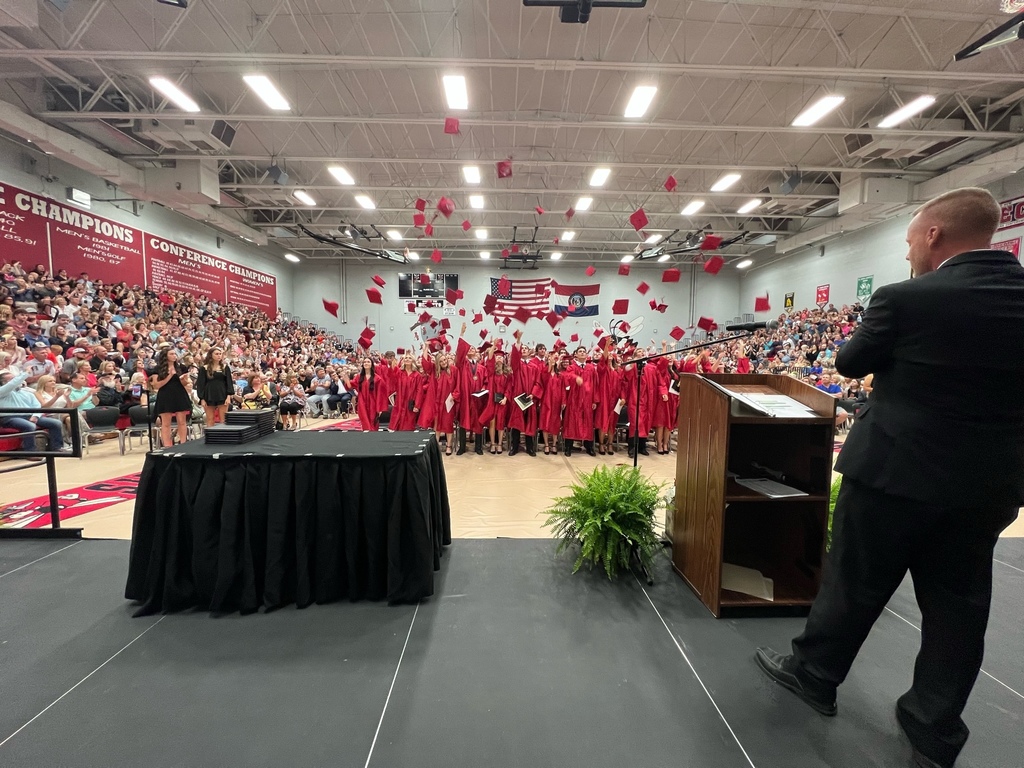 Here's a bird's-eye view of the Chillicothe Elementary School expansion project currently underway. We're so excited to see this addition take shape!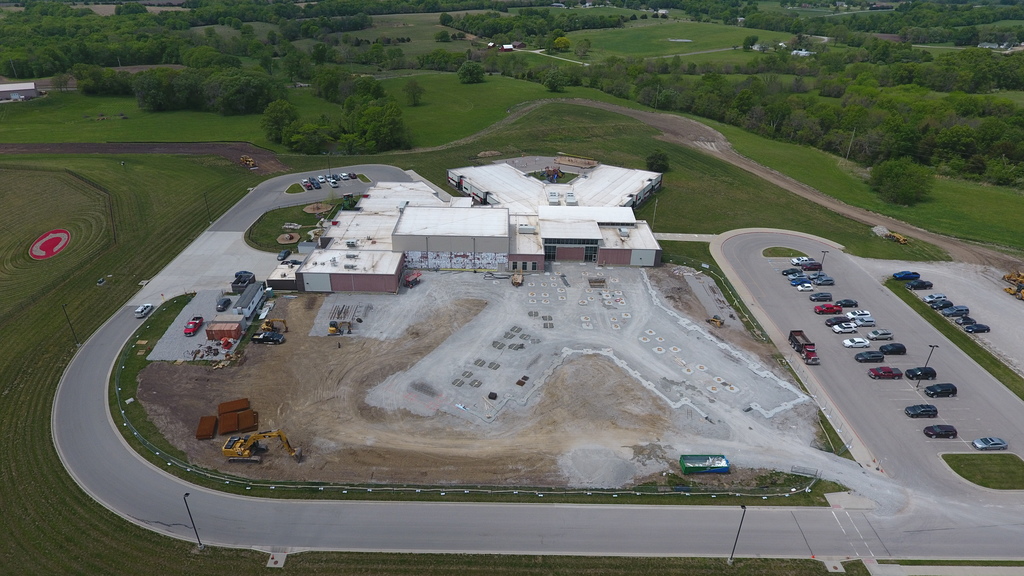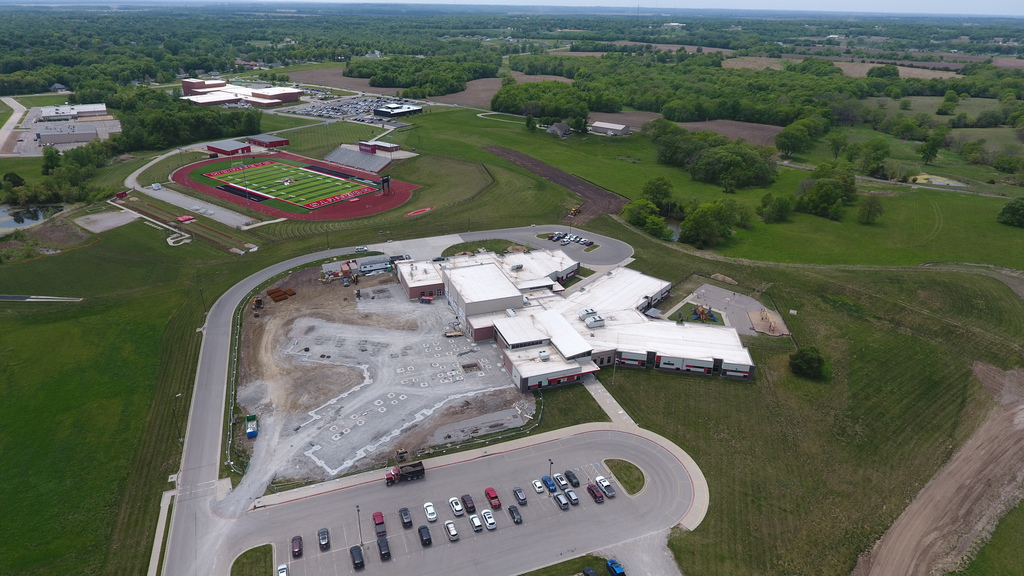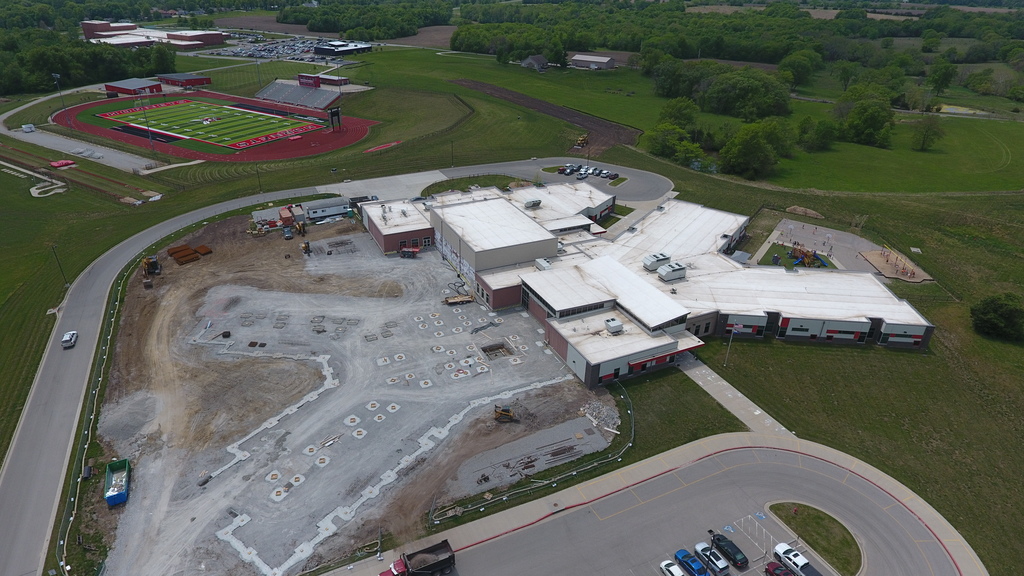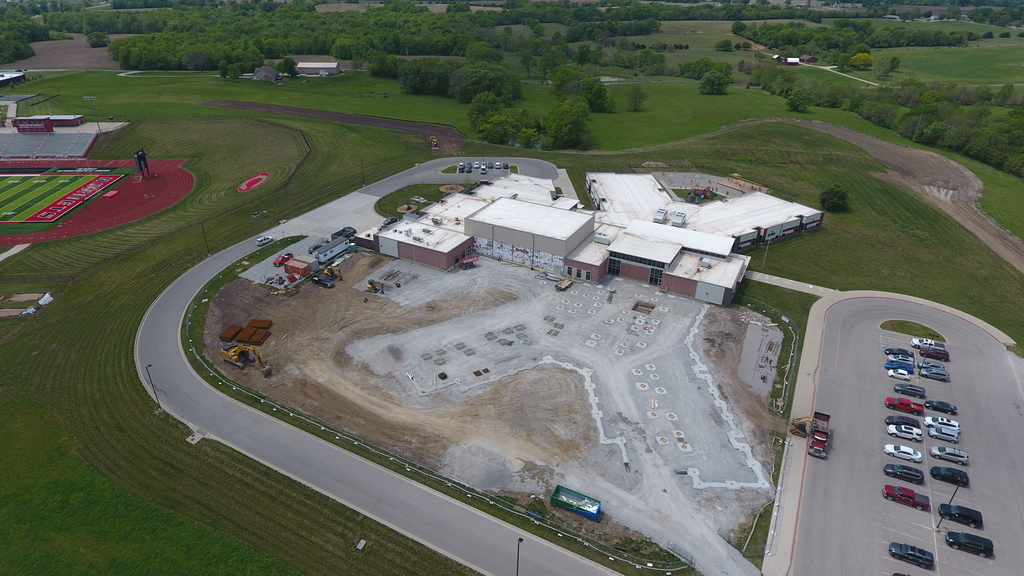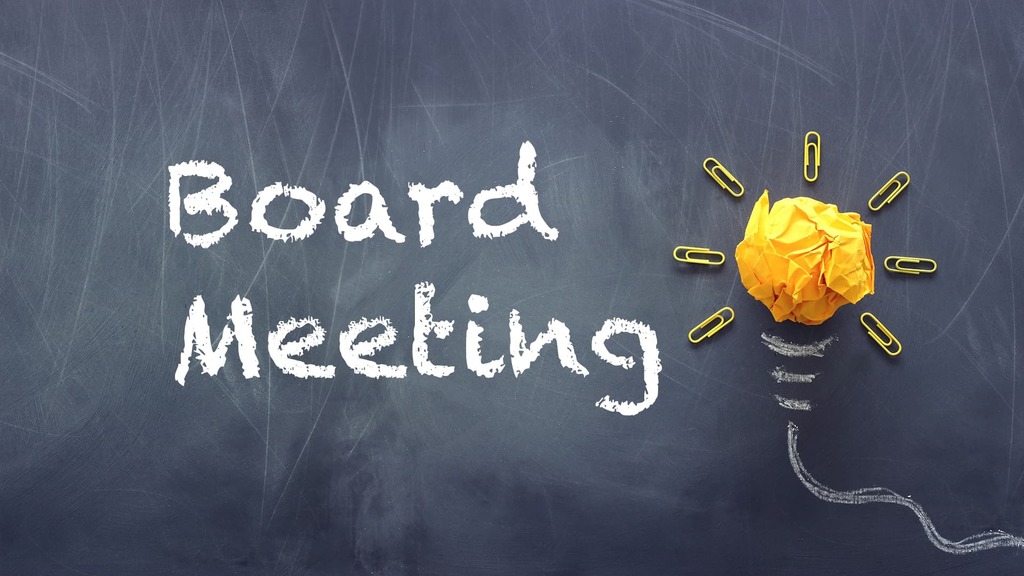 The members of the CHS graduating Class of 2023 took their traditional walk down CES hallways this (Thursday) morning. Graduation ceremonies will be held at 3 PM on Sunday, May 14 at the Chillicothe High School. Congratulations and best wishes, graduates! We are proud of you!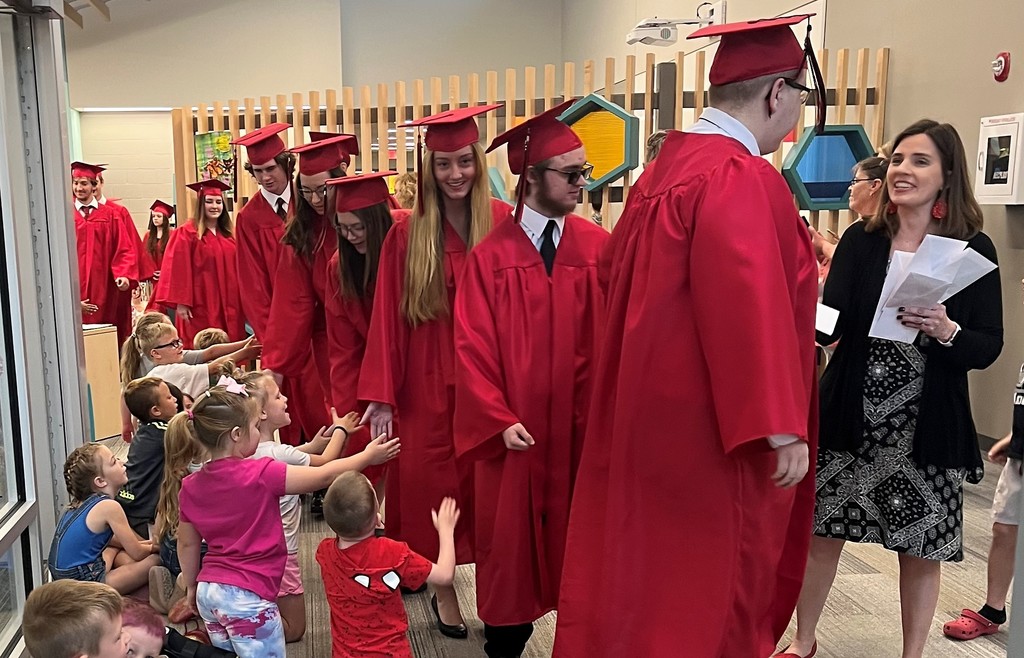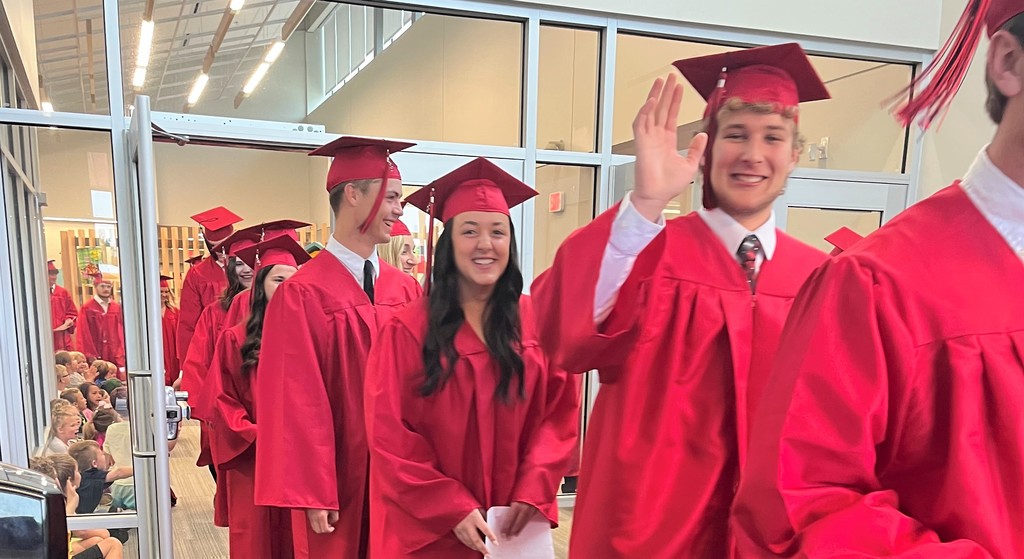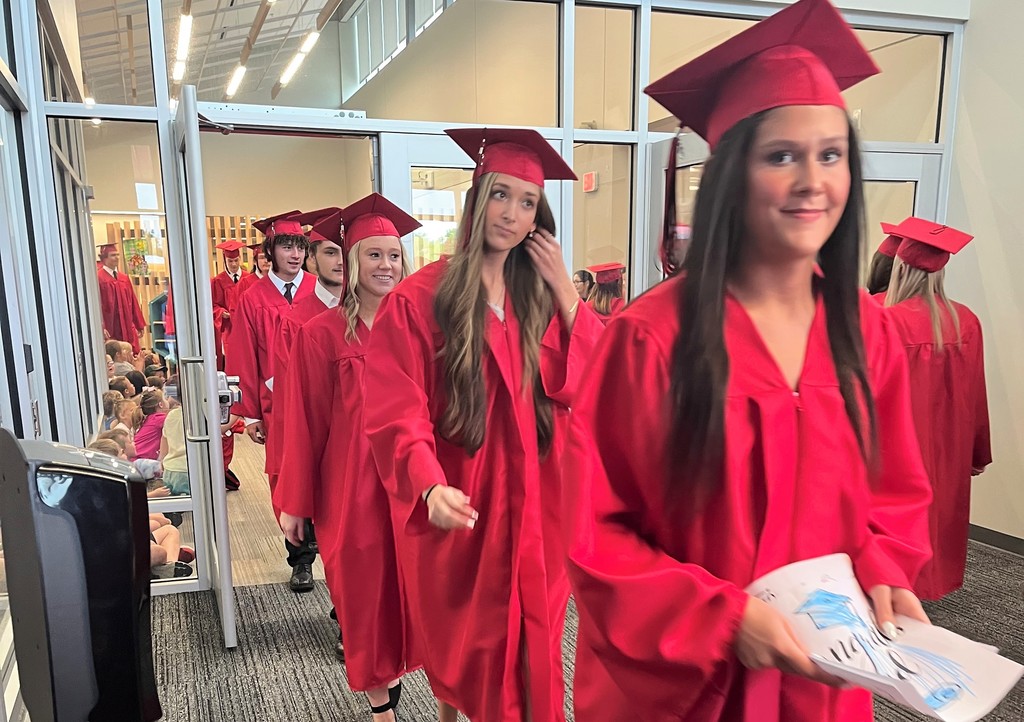 Warrensburg Track Meet Information Events will start at 4:00 Address: 640 E Gay St Warrensburg, MO
May is Mental Health Awareness Month. It is a time to raise awareness and reduce the stigma surrounding mental health. Please take time to visit the CMS Counseling website for more information and resources.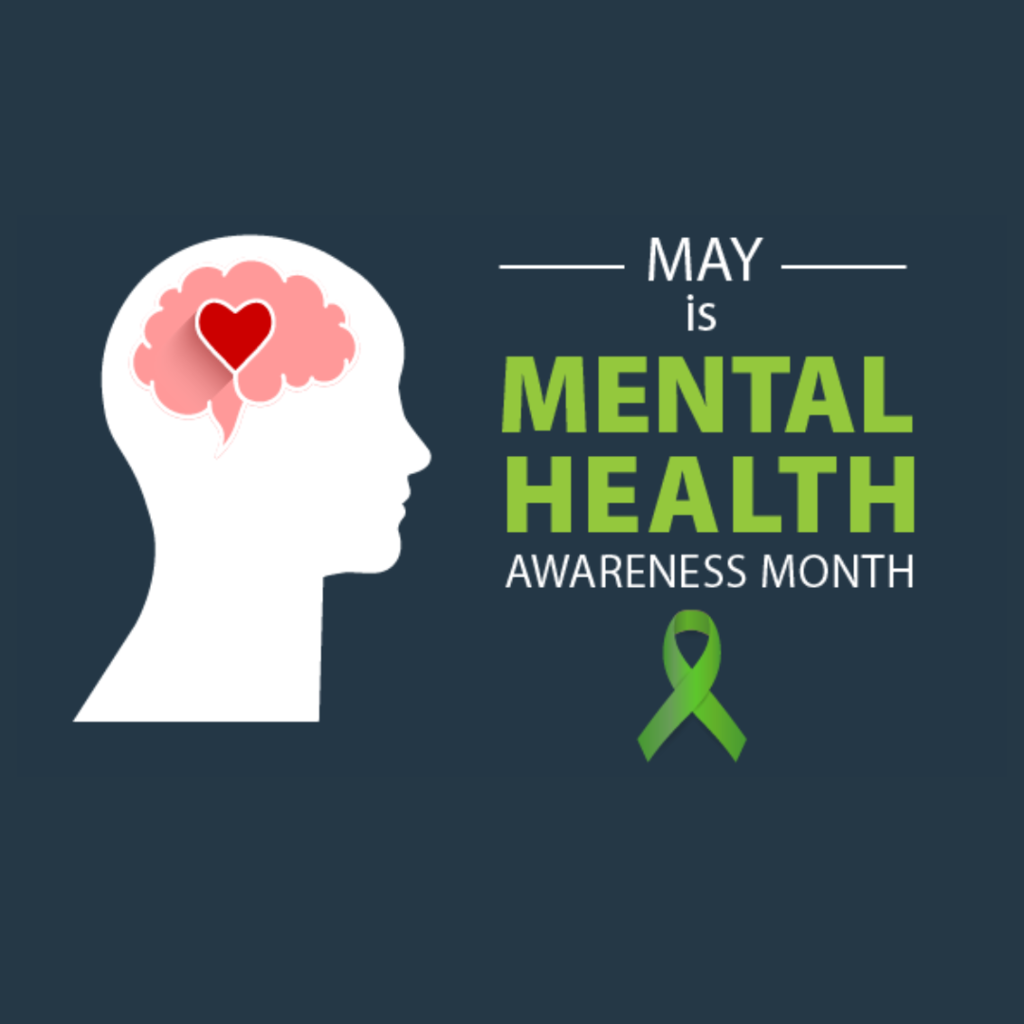 CMS Track Practice this week will be over at 4:15
CMS Track - No practice today 4/28
There will be no CMS Track practice on Tuesday, April 25th

Track today @ St. Joseph Christian. Dismiss @ 1:40, bus leaves @ 1:50. Field events start at 4:00, Running at 5:00. St Joseph Christian High School, 5401 Gene Field Road.
Track @ Carrollton Bus will leave at 2:15 *The only change to the schedule is that the Discus athletes will not be competing due to muddy conditions*
The Bruce Finlayson Invitational Track Meet (Carrollton - Thursday) Bus Departure - 2:15 Field events - 3:30 Running events - 4:00 300 E 9th St, Carrollton, MO 64633 All athletes will be attending
Congrats to our throwers relay team on their victory and pizza from the Putnam County Track Meet ❤️🖤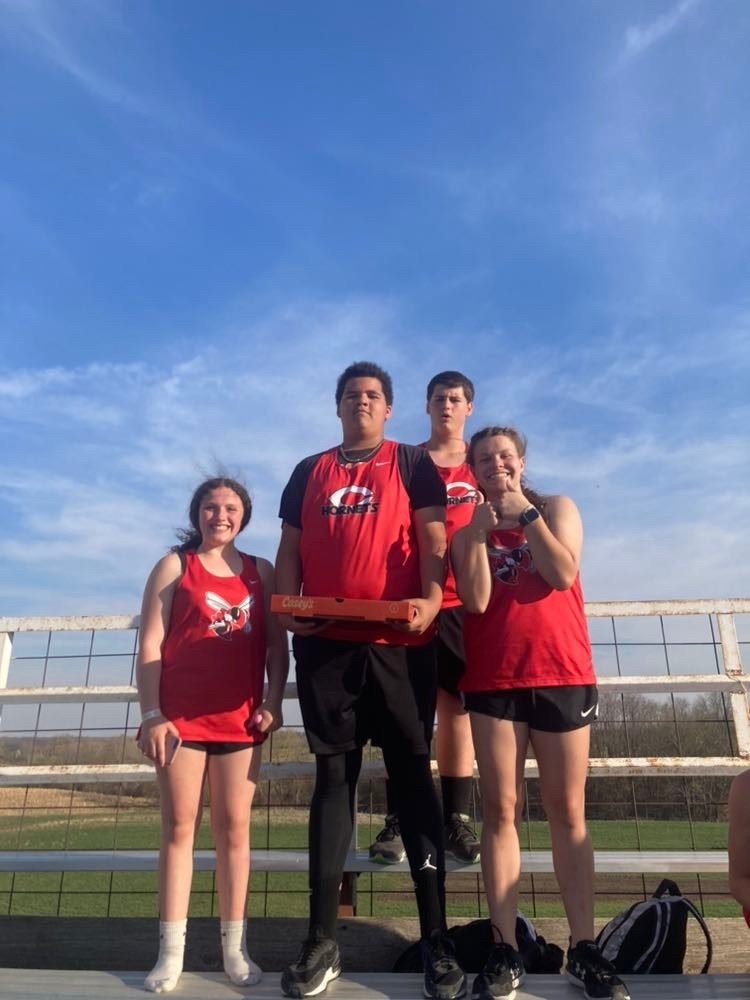 Trenton Track Meet Information Tomorrow Bus will leave at 2:15 from CMS 3:45 all field events 4:15 running events $4 adults/$3 students Address: E 11th St Trenton, MO 64683 Girls Travel List: Bachmann, Bailey Baxter, Dawson Bonderer, Lydia Caselman, Adrian French, Eden Gillespie, Bryleigh Lent, Emmy McGee, Payton McLean, Jasmine Morris, Rachael Oliver, Mya Smith, Lexy Snyder, Kami Vail, Kiarra Boys Travel List: Corona, Carter Dickerson, Mack Englert, Lake FitzPatrick, Brennen Hawkins, Gunnar Hurtgen, Henry Lehman, Tyler Leppin, Ezra Marshall, Jameson Martin, Jaden Menconi, Trent Murrell, Logan Ojeaga, Joshua Schuler, Ryan