Chillicothe MS Cross Country had an outstanding showing at the Truman Middle School Meet yesterday. In the 4 divisions we placed with the top 7 medals in each: 8th grade boys: Luke Thompson - 1st place Litton Gabrielson - 7th place 8th grade girls - Lydia Gabrielson - 1st place 7th Grade boys - Lake Englert - 1st place 7th Grade girls - Indy Ulmer - 6th place Sophie Hurtgen - 7th place Zephaniah O'Berry and Brennen FitzPatrick placed in the top 11.

I just received word that Plattsburg is dealing with many injuries, and we will play only ONE GAME this evening.

CMS Activities Info, THUR 9-23-21 SOFTBALL: Home vs. Plattsburg Danner Park, Blue Field 5 pm A game, followed by B Scoreboard: Abbey Scorebook: Baldwin Supervision: Creekmore

CMS Activities Info, WED 9-22-21 CROSS COUNTRY: AT St. Joseph Truman bus leaves at 1:45 Truman Middle School Cross Country Meet Date: Wednesday, September 22, 2021 Location: Truman Middle School 3227 Olive St. St. Joseph, MO 64507 Time: 4:00 pm---Due to our new dismissal procedures and safety precautions, do not plan to arrive at the school any earlier than 3:15. This will allow our students and groups to leave the grounds before other teams arrive. Teams: Truman, Bode, Spring Garden, Robidoux, LeBlond, Cameron, Winston, North Andrew, Savannah, St. Joseph Christian, Doniphan West, Northland Christian Coaches Meeting: 3:45 near start/finish line Races: 8th Grade Boys 4pm 8th Grade Girls 7th Grade Boys 7th Grade Girls Fee: $25 per school (this covers both boys and girls teams, 7th and 8th grade) Bus Info: The entrance to the parking lot is on the far East side of the school on Olive (1). Please enter and pull behind the school. You may drop your teams off at the top of the hill at the stairs (2). After drop off busses will pull forward and exit the parking lot on the west side of the school (3). Busses will need to park on the East side of the school on Olive. This will require you to go one block south of the school to Lafayette street (4). Travel west on Lafayette and take a left on 34th street (5). That road turns left and becomes Olive St (6). Park along the right side of Olive facing East (7). Your loading door should be along the field that is the course. Make sure you are far enough over to allow the driveways to be entered and exited on Olive St. (See Map with visual directions and references) Parking: Spectators may park in the back lot of the school or along Olive St. Please do not block the entrance(1), or Exit (3) to the parking lot because that is part of the course. Also do not park at the top of the hill (2) along the curb. This is for bus drop off only.

CMS Activities Info, TUE 9-21-21 ***Please note time changes, and changes to order of events*** FOOTBALL: Home vs. Brookfield (2801 Hornet Drive) 5:30 kickoff 8th grade shuttle to stadium at 4:15 8th grade, full game first 7th grade, two quarters to follow SOFTBALL: At Brookfield (124 N. Pershing Drive) 5:30 first pitch bus leaves at 4:15 A game, followed by B VOLLEYBALL: At Marshall 565 S. Odell Avenue 4pm start bus leaves at 2:00, dismiss at 1:50 Order: 7th A/B, then 8th A/B

We are looking for chain gang volunteers, and a scoreboard operator for tomorrow night's CMS football game. Please contact Mr. Creekmore if interested:
mcreekmore@chillicotheschools.org

From Coach Inger Young: I wanted to take the opportunity to share how very impressed I was with CMS at the Platte County Invitational! Our runners did amazing on yet another hot and humid Missouri afternoon. Thank you to all the fans (family and friends) that support the runners in your presence on the course and behind the scenes. We really have a great group of runners and friends. They are so very good about supporting one another and working to improve as individuals as well. You can check race results at:
https://www.morgansports.net/
Thank you for your help with the pre-meet meals and the Chillicothe Invitational. That was a big meet, on a hot day, at the beginning of a season. You were amazing support and help in getting concerns about runners to the right people, caring for those on the course and at the finish line, as well as providing information at check-in, parking and road closures. The course marshalls and finish line workers were sure valuable then and always. THANK YOU! THANK YOU! THANK YOU! We also had much, much appreciated sponsorship from our community as well. Pepsi donated ALL the water and Gatorade at the finish, Chillicothe EMT and Paramedics for services at the meet (they are always there and ready to serve), HyVee with ice and a gift card, KCHI for sound system, Chillicothe Area Tourism and Sliced Bread Museum for the Home of Sliced Bread Champions t-shirts, Chillicothe Parks and Recreation, Chillicothe Municipal Utilities, Chillicothe Police Department (I am hoping I have not, but may likely have) forgotten someone. This is a big meet and one of the (if not the) best meets in our region. We sincerely thank you for your huge part in our meet's success! Coach Dickson and I have had many thankful exchanges regarding how wonderfully supportive our cross country families and community are! Tomorrow will be our first middle school only meet. It will be at Truman Middle School in St. Joseph. The meet will start at 4:00 with the 8th grade boys' race and will follow consecutively in the order 8th grade girls, 7th grade boys and 7th grade girls. Each race will be run separately and one race will follow the next, therefore I cannot give you exact race times. Each race is stated as being 1.25 -1.5 miles, so this course is a little shorter than other meets. We will leave from the CMS about 1:45 and we will return for parent pick up at CMS following the meet (because this is a MS only meet). Today will be a regular practice for MS ending at 5. Tomorrow will be a light practice followed by a pasta party meal (MS only). We will practice until 4:30 tomorrow and then enjoy a generously prepared meal at 4:30. I cannot thank you enough for these wonderful meals:)

******SCHEDULE ADJUSTMENT FOR TOMORROW NIGHT***** TOMORROW night, Home football vs. Brookfield We are pushing back kickoff to 5:30. Also, we will play the 8th grade game first, followed by 2 quarters of 7th grade.

CMS Activities Info, MON 9-20-21 VOLLEYBALL: Home vs. Carrollton, CMS Fieldhouse 5 PM 7th grade, followed by 8th SOFTBALL: At Macon 5 PM bus leaves at 3:15 A, followed by B

CMS Activities Info, Thursday 9-16-21 CROSS COUNTRY: At Platte Co. Platte Ridge Park 17130 MO-371, Platte City, MO 64079 bus leaves at 1:10 dismiss after 5th period Schedule: Coaches meeting: 3:30 at finish line MS boys and girls 2 mile: 3:45 C team boys and girls 2 mile: 4:10 JV Girls 5k: 4:40 JV boys 5k: 5:10 Varsity girls 5k: 5:40 Varsity boys 5k: 6:10 Awards 6:45 VOLLEYBALL: Home vs. Trenton 5 pm 7th grade, followed by 8th

CMS Activities Info, Tuesday 9-14-21 FOOTBALL: At Maryville 1503 S Munn Ave 5 pm, bus leaves at 1:30 7th grade, followed by 8th VOLLEYBALL: Home vs. Lathrop Fieldhouse, 1529 Calhoun St. 5 pm 7th grade, followed by 8th SOFTBALL: At Cameron 5:30 (note time change) bus leaves at 4:10

CMS Activities Info, Monday 9/13/21 SOFTBALL: Home vs. Centralia 5 pm, Danner Park A game, followed by B VOLLEYBALL: At Hamilton 903 N Davis St 5 pm, bus leaves at 3:45 7th, then 8th

Any 7th grade or 8th grade football parents that are interested in being on the CHAIN GANG for home football games, please let Coach French or Coach Stephens know. Thanks!

CMS Activities, 9/9/21 SOFTBALL: AT Richmond 715 S. Wellington St. 5 pm Bus leaves at 3, dismiss at 2:50

CMS Activities, Today 9/7/21 SOFTBALL: Home vs. Hamilton Danner Park 5 pm ------------------------------------------------------- CROSS COUNTRY: Home, Chillicothe Invitational 4 pm (middle school will run at approximately 5:30) ------------------------------------------------------- FOOTBALL: At Cameron 614 S Pine St, Cameron, MO 64429 7th at 5 pm, with 8th to follow (approximately 6:30)

CMS Fall Sports Pictures will be taken after school on Wed., Sept. 8. You can pre-order online at:
https://inter-state.com/order
and enter code 59710QA

SOFTBALL PRACTICE WILL BE IN THE GIRLS GYM TODAY, FROM 3:30-5:30 PICK-UP WILL BE IN THE CIRCLE DRIVE

Here we go!!! CMS Activities, 8/31/21 CROSS COUNTRY: At Maryville (Donaldson Westside Park) 918-1052 N Country Club Rd, Maryville, MO 64468 bus leaves at 1:15 Maryville Cross Country Spoofhound Invitational August 31st, 2021 Cross Country Course: The course is located near the campus of Northwest Missouri State University, west of Donaldson Westside Park. Access to the course is on the west end parking lot of Donaldson Westside Park. Time: 4:15pm - JV Boys & Girls (approximately 2 mile) 4:45pm - Varsity Girls 5,000m 5:20pm - Varsity Boys 5,000m 5:45pm –Middle School 1-mile

Just a reminder, Picture Day is tomorrow, Tuesday, 8/31 at CMS. Bring your best smile! Visit inter-state.com/FlyerEntry/59710CF. Be sure to preorder your pictures at inter-state.com/order and use Order Code 59710CF.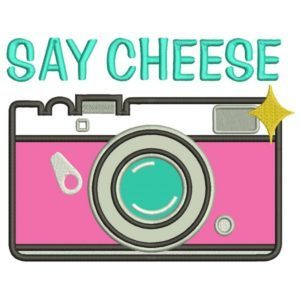 Mark your calendar! ~ Picture Day at CMS is Tuesday, August 31. Visit inter-state.com/FlyerEntry/59710CF. We will not be sending Order Flyers home with students this year. Be sure to preorder your pictures at inter-state.com/order and use Order Code 59710CF.